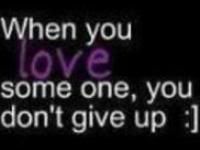 now da start shiff malam 6 arey andd today my 1st day ((: agakk penadd but oke la nite shif agakk tenang utk sy wat mase skg .. b4 stat kje ptg tu dyla kene dtg hotel cz dyla de trainingg tokk perfom tu nanty .. dyla de join perfomen tokk charity fontion kt eastin hotel tuh nanti :D agakk penadd but seronokk :D
time buke pose dyla ngan family buke katt lua kami makan pizza hut . wahwah kenyanggg ! andd na jady 1cerita pas je smpai uma dyla plan ajakk my lil sys g mid valley jup jz nek moto na crey stokingg tokk kje .. hahah dyla mls na bawak so dyla sohh fara bawk .. than ... kami excident ! but nasebb bekk tade pape yangg seriouss . kami langgar moto jugak :D :D kaki dyla sgt saket p nasebb bekk mangse ktowangg tuhh ta keret wlupon b4 tuh muke dye mmg na nek angin gile kene langgar hahha !

THE SENGAL MEMORY ! im gonna die that time ! huhu ..